Wood-Look Flooring for Your Kitchen
What is it about the kitchen that makes it the heart of the home? Whether it's the dinner simmering on the stove or the aroma of rolls baking in the oven, the kitchen is a gathering place for all members of the family—the place where everyone can reconnect and spend time together.
At Yetzer Home Store, we think a beautiful kitchen is well worth the investment. After all, it's one of the most important places in the home—and your flooring should reflect this! If you're considering a kitchen renovation, consider these beautiful wood looks to add coziness and timeless beauty. Keep in mind that you'll want to first take into consideration your tastes as well as your goals. Have samples of your paint color, cabinet finish, and countertops to create a cohesive design.
Engineered Hardwood
With hardwood, you'll notice that long, wide planks are currently very trendy. Engineered hardwood in particular is well-suited for kitchens, as it features a durable core and has enhanced moisture resistance. Consider Argonne Forest Oak in Tapestry by Shaw for a natural, contemporary look featuring wire-brushed texturing that will complement almost any color scheme. For something more traditional and more elegant, you might prefer something more like Gramercy Park in Rockefeller.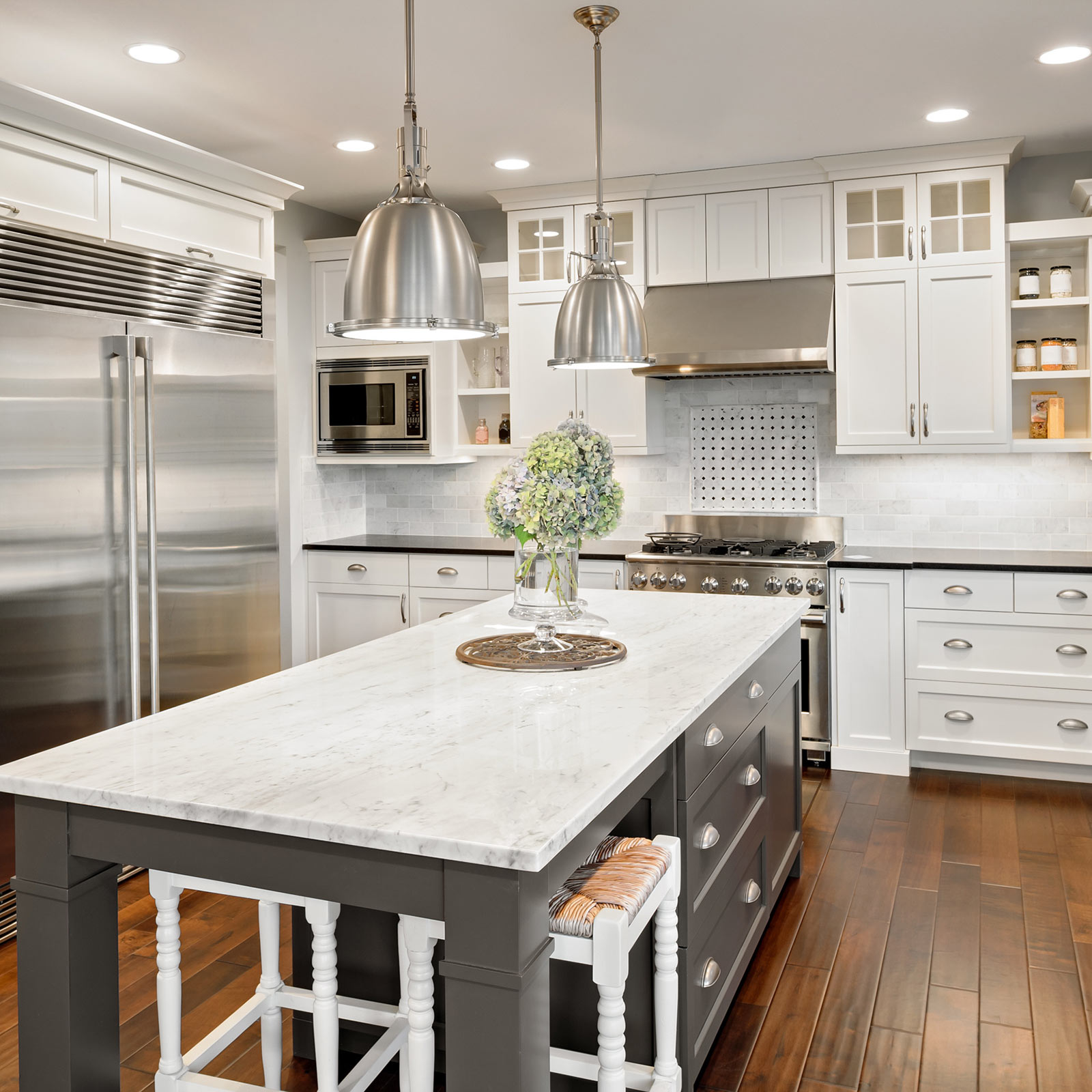 Waterproof Wood Look
If you're looking for the ultimate in performance, luxury vinyl flooring is a high-tech, affordable solution. Because luxury vinyl consists of a waterproof core, spills and splashes are of no concern, making it perfect for kitchens and bathrooms alike. For a contemporary look featuring multi-hued planks, consider something similar to Goliath Plus in Light Oak from Shaw. For something more traditional, you would prefer Awaken HD+ Accent in Vintage Leather. There are so many options to choose from!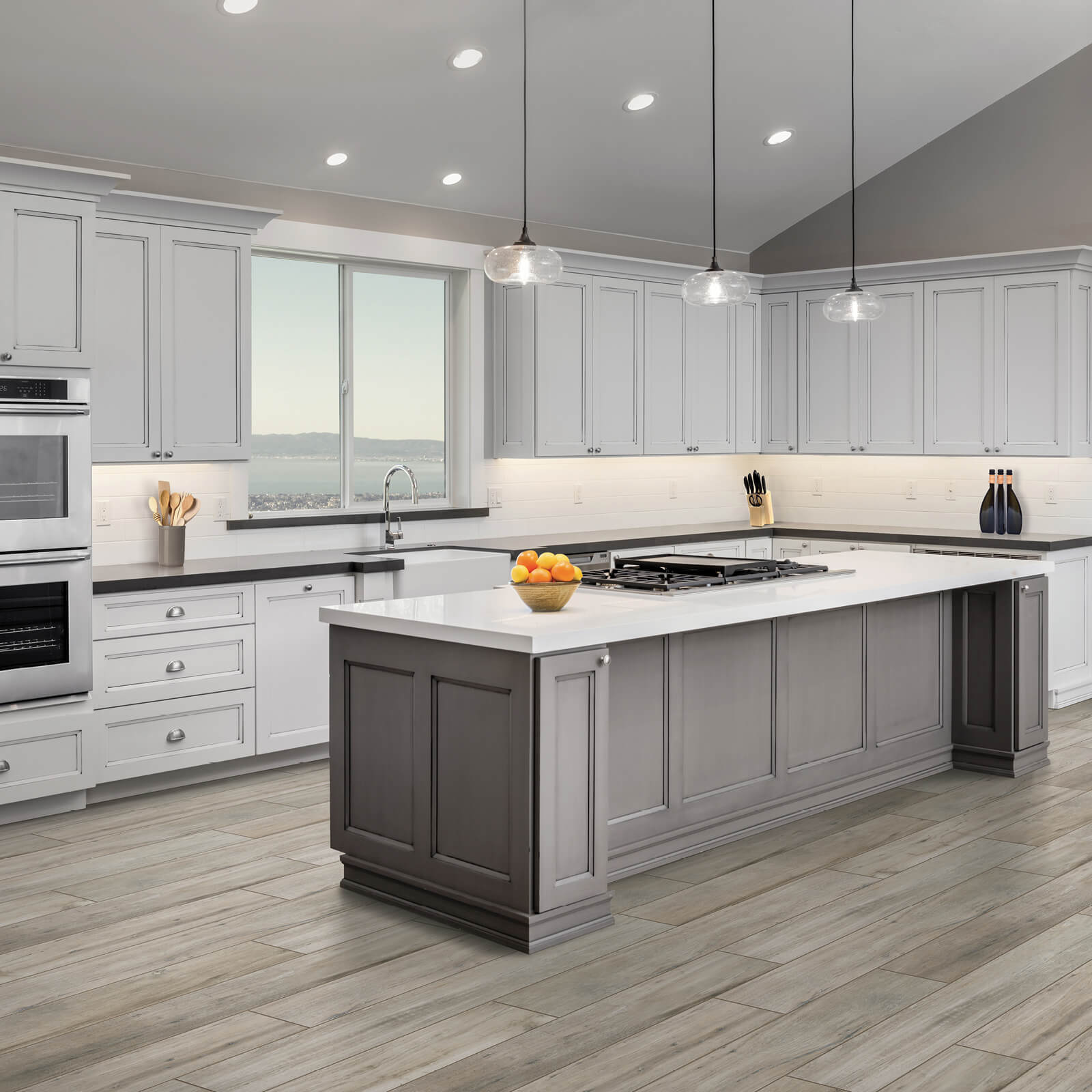 Adding an Area Rug
To round out the space and protect your new flooring, consider adding area rugs from our online '. A runner by the kitchen sink will protect your floors and a rug underneath the kitchen table provides comfort.
Feeling inspired but don't know where to start? Designing a beautiful kitchen doesn't have to be overwhelming or intimating. At Yetzer Home Store in Waconia, MN, we're here to help make the process simple and fun. Visit our showroom or contact us today to get started!